RDI Resource Design Inc - Company Profile
RDI is an independent professional consulting firm widely recognized as a leader in the fields of 3-D visualization and visual landscape design planning.
We have been delivering visual , based on the best and most current practices, to the forest industry, alternative energy sector, primary energy sector and other natural resource organizations since 1996.
Registered Professional Forester - Association of BC Forest Professionals; Member: Western Forestry Contractors Association; Safe Certified by the BC Forest Safety Council.
The RDI CV can be downloaded here.
Tribute:
G. A. (Al) Fairhurst was a BC Parks Planner best known as the Father of BC Marine Parks. As founding member of the Council of BC Yacht Clubs, he worked tirelessly for their creation. Uncle Al always pressed for the smallest area needed to protect a valuable resource and considered the rest will take care of itself.
RDI's Fields of Endeavour
Visual Impact Assessment and Planning

Windfarms
Forestry
Transmission
Oil and Gas
Micro-hydro
Integrated Visual Design / Total Resource Planning
Visual Resource Strategies, Practices, and Guidelines
Visual Landscape Inventory
Information and Technology Transfer
Professional Reviews, Audits, Determinations
Expert Testimony, Investigations
Research in Visual Management and Planning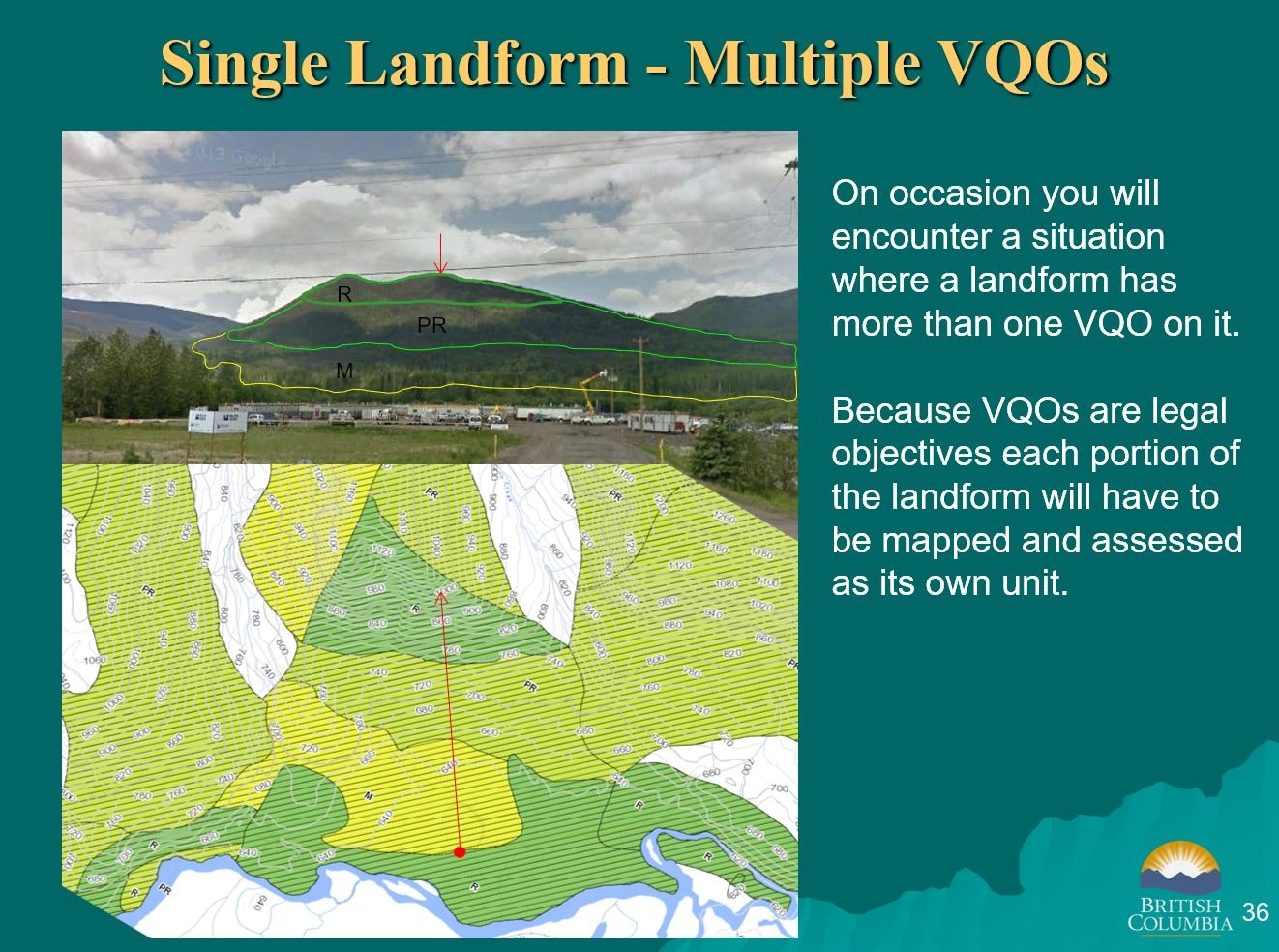 Landforms with Multiple Visual Quality Objectives
The British Columbia Ministry of Forest, Lands, Natural Resource Operation and rural Devevelopment (FLNRORD) is responsible for Visual Resource Management. The Ministry has issued training guidance when dealing with landforms containing more than a single VQO. Each VQO should be met according to their placement.